Fueling Motherhood: Protein-Packed Oatmeal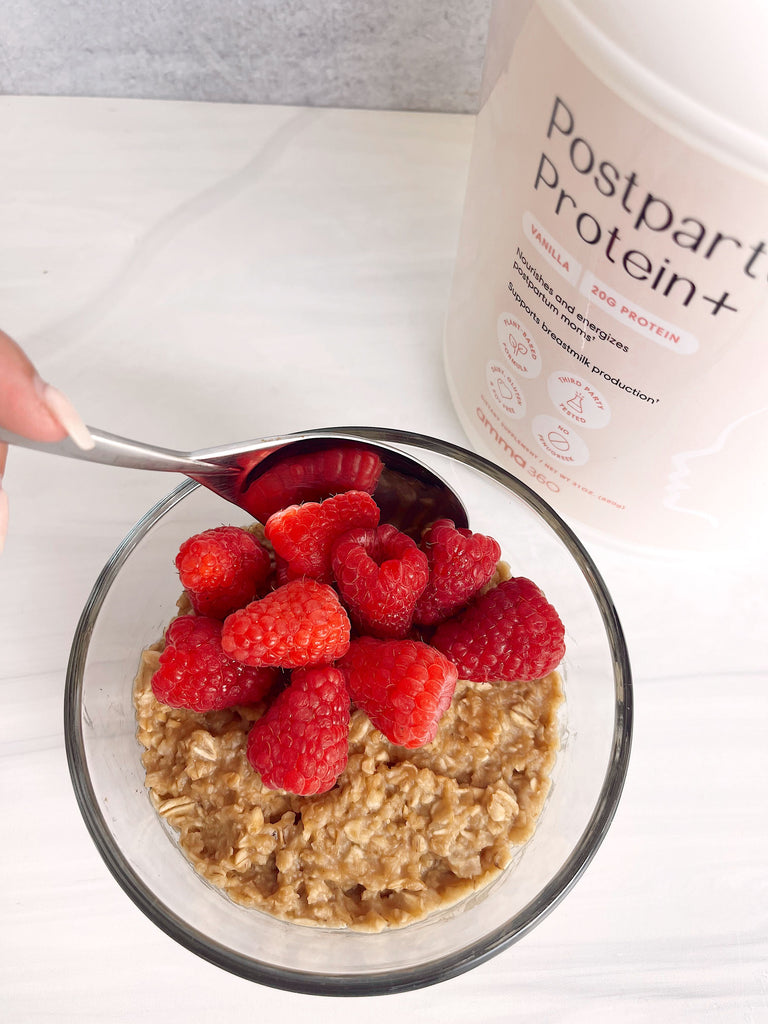 Packed with fiber, vitamins, and minerals, oatmeal is one of the best ways to fuel your day. But for that extra oomph us ammas need, you can add our Protein+ Powder to your favorite oatmeal recipe to help support your postpartum body! Here's our personal favorite Protein+ Powder oatmeal recipe:

Ingredients
1/2 cup old fashioned rolled oats
1 cup water
1/2 banana, sliced (optional)*
1/2 teaspoon cinnamon (optional)*
1/2 teaspoon vanilla, (optional)*
A pinch of sea salt
1 scoop amma360 Protein+ Powder
Your favorite toppings, like fruit, honey, or nuts

Instructions
Add oats, banana slices and sea salt to a pot. Add water and stir to combine. Add cinnamon and vanilla, if using. Heat over medium-high heat for 8-10 minutes or until all the liquid has been absorbed. Be sure to stir the oats several times while cooking to make sure the banana slices melt into the oats. You'll know the oatmeal is done when all the liquid is absorbed and the oats are thick and fluffy.

Remove oats from the heat and stir in amma360 Protein+ Powder. If the consistency of the oats gets too thick, add in a little more water or milk of choice. Transfer oats to a bowl and top with your favorite oatmeal toppings. We like raspberries and other fruits for extra health benefits!