Acai Bowls with our Postpartum Protein+ Powder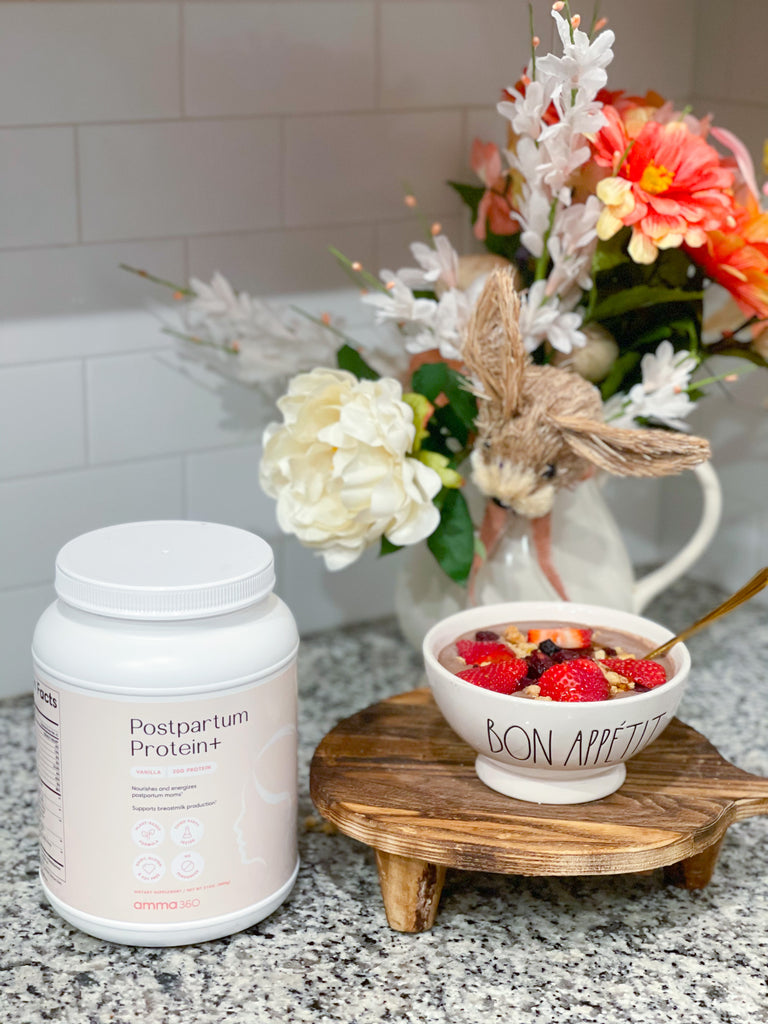 One of our ammas shared this amazing recipe with us, and we couldn't resist sharing it with all of you, too! This Acai Protein Bowl is quick and easy to make, and loaded with nutrients to keep you and your baby happy and healthy. Don't forget a scoop of our Postpartum Protein+ Powder to make sure you're fueling your postpartum body! 
This bowl makes for the perfect breakfast, snack, or even dessert, and can be customized to suit your taste preferences! You can throw whatever fruits, greens, and milk you prefer in the blender. 
Ingredients 
1 Frozen Banana 
1 Pack of Acai 
1 Scoop of Postpartum Protein+ Powder
1 Cup of Coconut Milk 
Directions  
Combine all of your ingredients in a blender 
Blend all ingredients together until the texture is smooth
Garnish with desired toppings (We recommend strawberries, bananas, granola, & honey!) 
Pour into your favorite bowl and enjoy!