Banana Date Protein Smoothie Recipe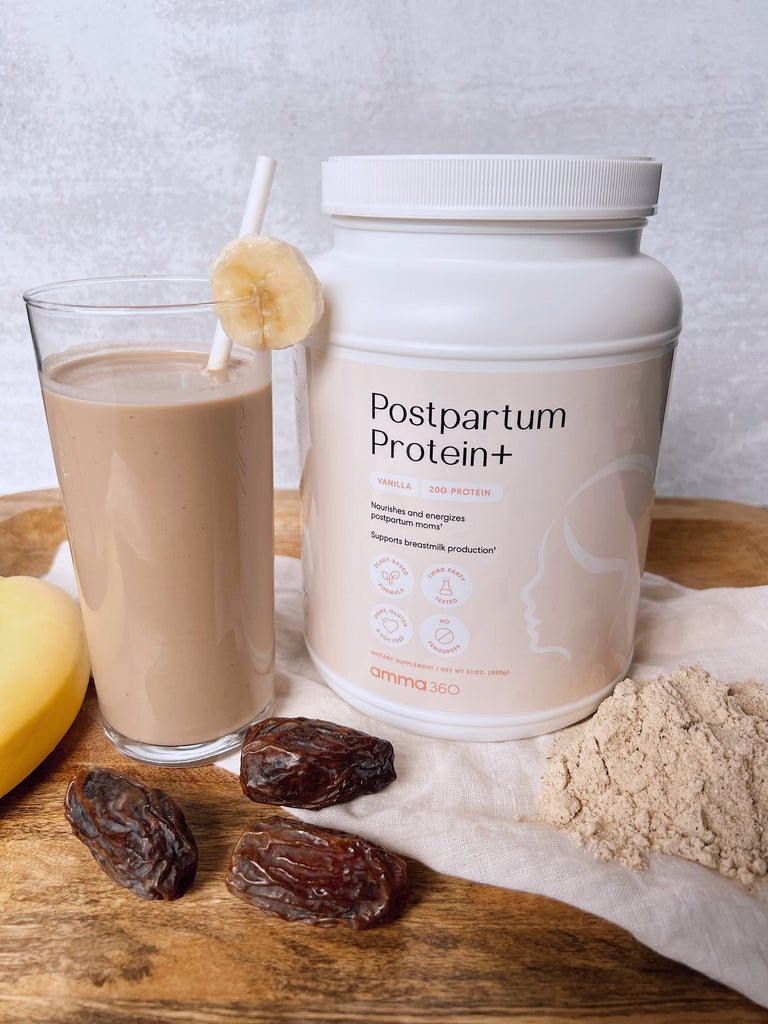 We know how busy life can get, so we whipped up a new recipe made by ammas, for ammas. It's quick, it's easy, and it's oh so delicious. 
Our Banana Date Protein Smoothie, made with our Postpartum Protein+ Powder, will be your new go to treat. It's naturally sweet, super filling, and perfect for rushed mornings, a midday snack, and even pregnancy cravings! We recommend using our favorite Medjool Dates from Coachella's Best Dates! 
Ingredients
1 Scoop of Postpartum Protein+ Powder
1 Banana, Sliced
3 Pitted Medjool Dates (add more for extra sweetness!)
1 Cup of your favorite non-dairy milk 
Directions
Remove the pits from your Dates and cut them up into pieces (Pro tip: Use kitchen scissors to cut quickly, so they blend easily)
Combine all of your ingredients in a blender 
Blend all ingredients together until the texture is smooth 
Pour into your favorite no-spill cup and enjoy!