Vanilla Protein Pancake Recipe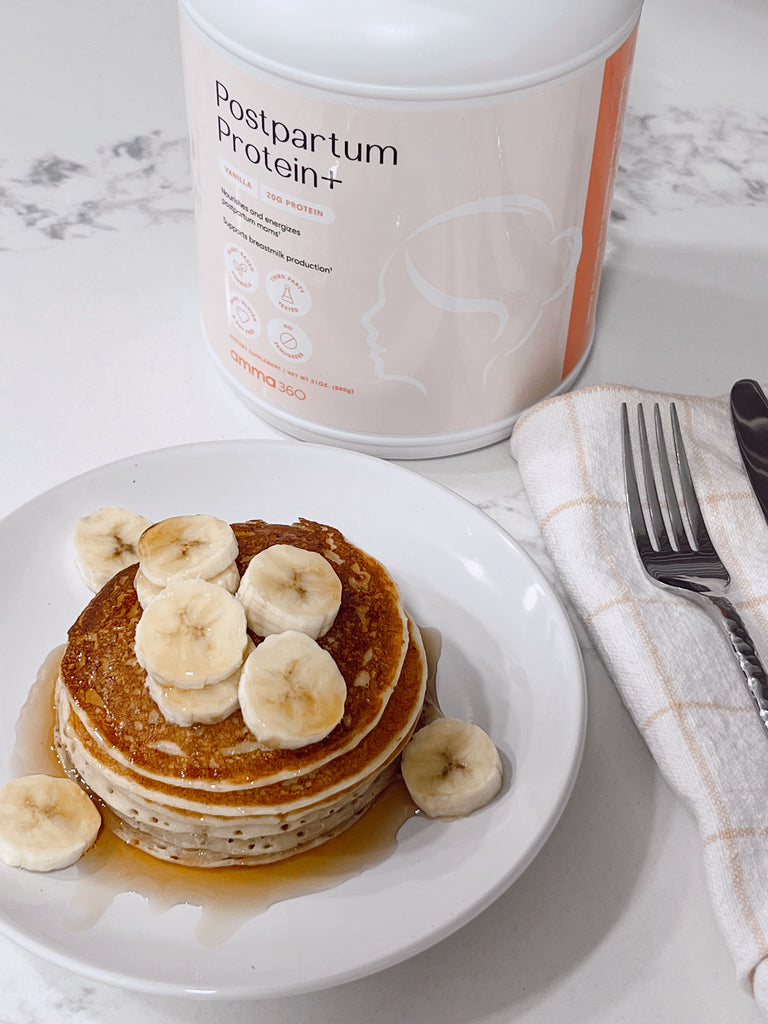 Rise and shine, ammas!
These sweet and delicious Vanilla Protein Pancakes are packed with all of the nutrients you and your little one need! These pancakes only take a few minutes to make and require just a few ingredients. Get ready to add these delicious and healthy protein pancakes to your breakfast rotination! 
Ingredients 
2 Eggs 
2 Scoops of Vanilla Postpartum Protein+ Powder
1 Teaspoon of baking powder 
2-4 Tablespoons of water or almond milk 
Cooking spray, butter, or coconut oil to grease pan
Instructions
Heat skillet to medium heat and spray with butter or coconut oil and let melt.
While the skillet is heating up, mix eggs, protein powder, baking powder, and water in a large bowl. Let sit for 5 minutes.
Pour batter into the skillet using a ¼ measuring cup.
When you can see bubbles form on the top it's ready to flip.
Serve with fruit, sugar-free syrup, or butter and enjoy!
Some of our favorite toppings include bananas, strawberries, and powdered sugar!