Banana Bars with our Postpartum Protein+ Powder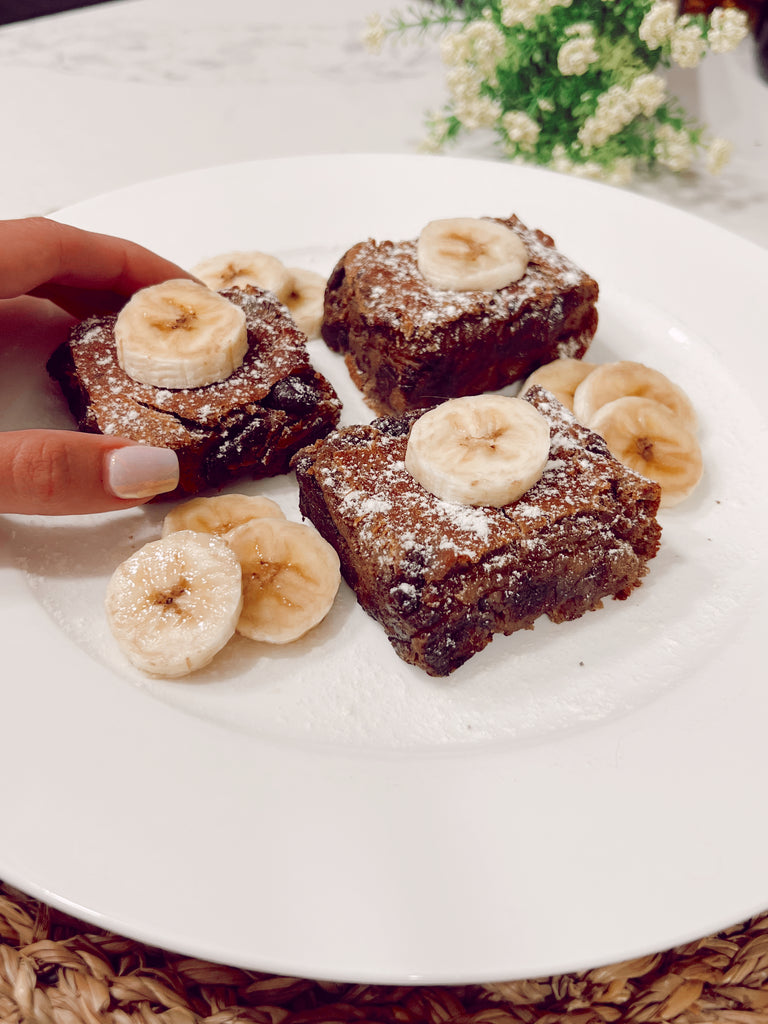 We've got a new recipe for you to try this weekend, ammas! A twist on your traditional banana bread, these Protein+ Banana Bars are perfect for busy morning breakfasts, and will give you enough energy to power through the whole week (If they last that long!)
As always, we encourage you to make this recipe your own with mix-ins like chocolate chips or walnuts, and you can easily adjust to your dietary needs by using substitutes like gluten-free flour! 
Ingredients
4 very ripe bananas (the browner, the better!)
4 tbsp melted butter 
2 tbsp granulated sugar 
1 egg
1 tsp vanilla extract
1 tsp cinnamon 
1 tsp baking powder
1 tsp baking soda
½ tsp salt
1 cup all-purpose flour
2 scoops amma360 Postpartum Protein+ Powder
Directions 
Preheat the oven to 350 degrees Fahrenheit.
Grease your baking pan.
Chop and puree bananas in a large mixing bowl. 
Add in your sugar, vanilla, and cinnamon, then whisk. 
Mix in your egg. 
Whisk in the dry ingredients (baking powder, baking soda, salt, flour, and Protein+ Powder.)
Melt down your butter and mix it in last.
If you're adding toppings, now is the time to fold them in. 
Spread your batter evenly in your pan, then bake for about 30 minutes.
Check the center of your bread, and bake longer if needed. 
Remove from the oven and let cool, before slicing into squares.
We topped ours with a bit of powdered sugar and some freshly sliced bananas! 
We hope you enjoy this recipe, ammas! Be sure to share your photos and videos with us by tagging @amma360health on Instagram!