Revitalize and Nourish: Creamy Strawberry Postpartum Smoothie Recipe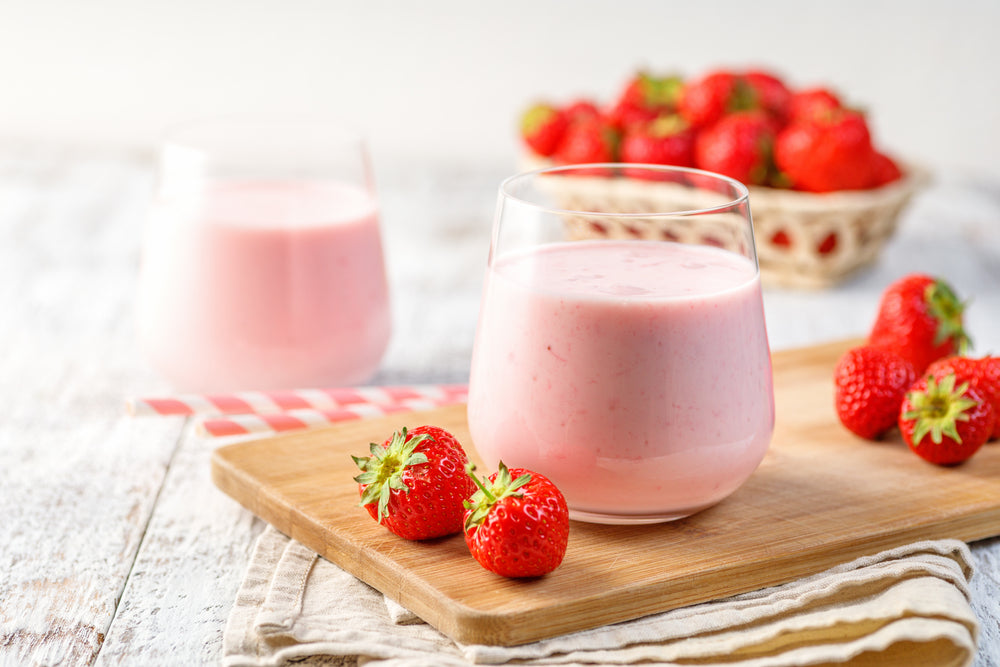 One of our ammas shared this amazing recipe with us, and we couldn't wait to share it with all of you!

Lindsey's extra creamy Postpartum Smoothie is made with some of our favorite ingredients, like strawberries, avocado, nut butter, and of course, amma360's Postpartum Protein+ Powder!

This recipe combines sweet and fresh ingredients with the nourishing powers of our Protein+ Powder, perfect for supporting new moms in strengthening their energy, nutrition, and even lactation! Try it for yourself:
Ingredients
1 cup of almond milk 
1 cup strawberries
1 scoop of amma360 Postpartum Protein+ Powder 
1 tbsp of chia seeds 
1 tbsp of almond butter 
½ avocado 
1 tsp of cinnamon 
Whipped cream optional
Directions
Combine all of your ingredients in a blender 
Blend together until the texture is smooth 
Pour into your favorite no-spill cup, top with whipped cream, and enjoy!