Shoutout LA Feature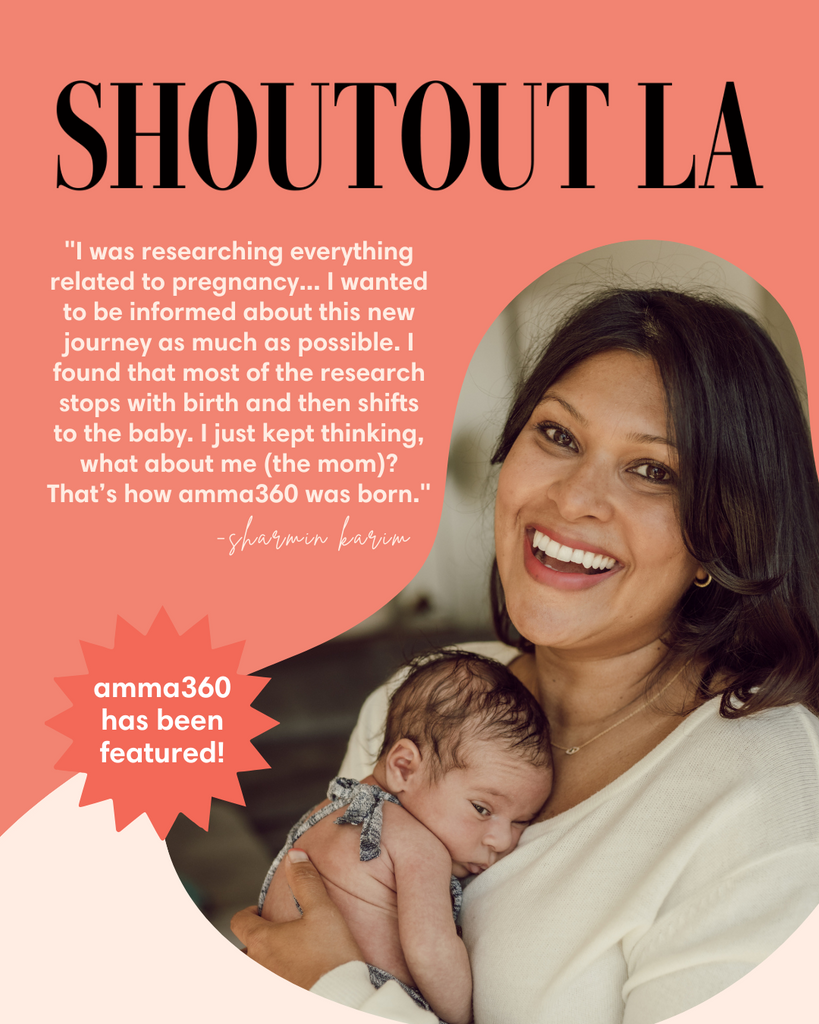 We're thrilled to announce that our founder, Sharmin Karim, was recently showcased on Shoutout LA's platform. In her interview, she candidly discussed her personal path and the creation of amma360.
Sharmin discusses her perspective on risk and her journey as an entrepreneur. She emphasizes her willingness to embrace risks in life, including her recent venture, amma360, which focuses on postpartum care. Sharmin quit her job as a management consultant just before the COVID-19 pandemic and launched amma360 to address the gap in care for new moms.
Sharmin's family has been a crucial source of support and inspiration, and she is passionate about her mission to improve women's health during the postpartum period.
Be sure to check out the full feature on Shoutout LA to learn more about Sharmin's story and the impact she's making in the realm of postpartum wellness.
You can shop amma360 products now on amma360.com.