Voyage LA Feature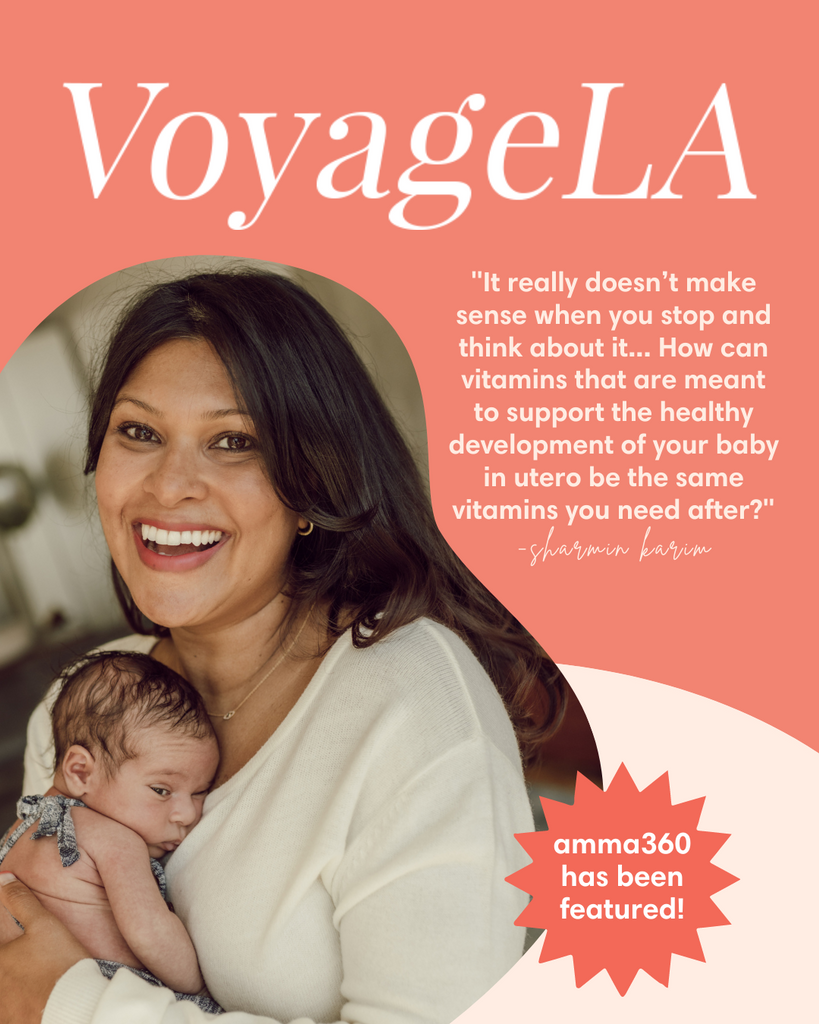 We're excited to share that our founder, Sharmin Karmin, was recently featured on VoyageLA's website, where she opened up about her personal journey and the inception of amma360.
In the interview, Sharmin discussed her deep-rooted connection to California and the profound influence her father, a biochemist, had on her belief in the power of vitamins. She also delved into how her first pregnancy and the challenges posed by COVID-19 ignited her entrepreneurial spirit, leading her to dive into extensive research on pregnancy and postpartum care.
Recognizing the lack of support for new moms after childbirth, Sharmin partnered with physicians and scientists to develop science-based supplement formulas that cater specifically to postpartum nutrition needs. With a passion for women's health and a commitment to filling the gaps in postpartum care, Sharmin's journey and amma360's mission are truly inspiring.
"I knew there was a need to provide care for new moms and I set out to solve it," Sharmin tells VoyageLA. "Every day I wake up and take a risk as an entrepreneur to make amma360 a successful business and to move the needle for postpartum care."
Be sure to check out the full feature on VoyageLA to learn more about Sharmin's story and the impact she's making in the realm of postpartum wellness.
You can shop amma360 products now on amma360.com.