How to Travel with Your Baby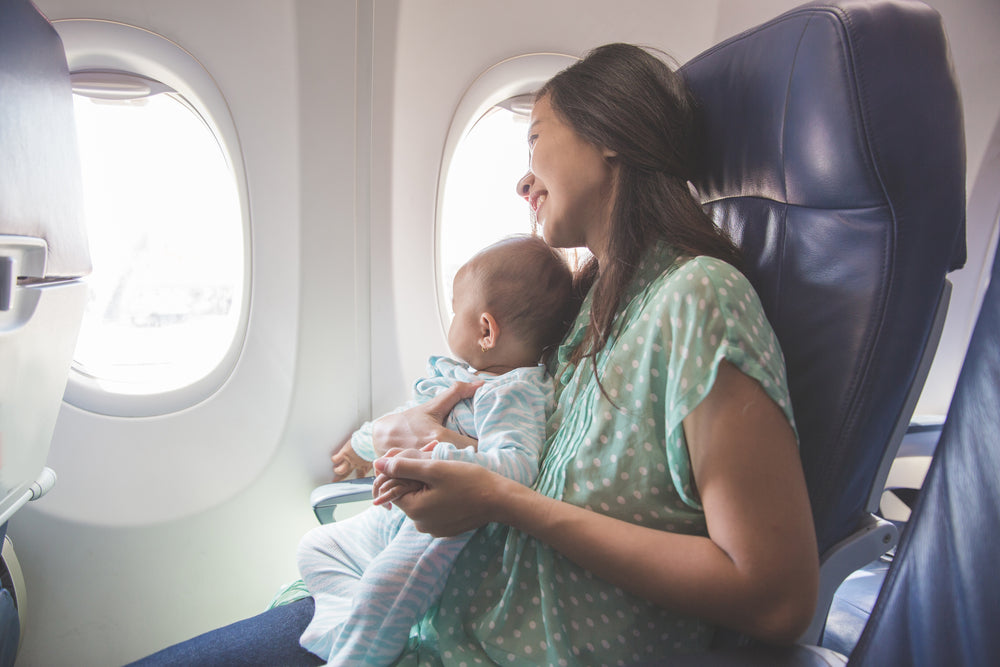 Whether it's a doctor's visit, day trip, or family vacation, traveling with a baby is never easy. Nothing worthwhile ever is.  Being systemically methodical is the key to success for most ammas. Remember a well-planned amma is a successful amma! Turn on some music to give you a boost and start tackling all the things you can. A few easy and simple steps can keep the peace. One of the few things we at amma360 believe in is having a well packed and efficient diaper bag!
A well thought out diaper bag is a great ancillary to every ammas' outing arsenal. Check out our blog post about how to make your diaper bag more efficient. Another helpful tip is to start with a list of all the things you and your baby will need. You don't have to dedicate hours of your time in order to get your little one packed up. Instead, get a couple things done within a span of a few days you won't feel overwhelmed when it's time to head out the door. 
Car seats, strollers, and a picnic blanket are all great tools to have in the trunk of your car. And don't forget to always keep an extra set of diapers, wipes, and change of clothes (for both baby and amma!) in the car. Outdoor blankets are also great for fun baby-led crawling adventures, or for big kids to get a bit of respite after running around. It's easier to use outdoor blankets because they fold up neatly, and most have handles. If the blankets get too dirty throw them in the wash and it'll be good to go for your next outing. 
If you're going on an airplane trip, always consult your pediatrician. Find out about any immunization shots that could be necessary when traveling abroad. Contact the airlines for baby amenities like bassinets and baggage policies – you'll find it incredibly helpful to pre-check any baby gear (often for free!). Most airlines allow for pre-boarding of families flying with children, and the extra time helps to get the kids seated and comfortable before all other passengers board the plane. Pro-tip: we actually love waiting to board so your baby gets more time to crawl/walk/run around before having to hang tight while in flight. 
Wherever the destination may be, make yourself a yummy smoothie using our Postpartum Protein+ Powder to take on the road! It's an easy treat that can be made on the go with just some water – and voila! You've got a nutritious snack whenever and wherever that hunger strikes. 
And remember, amma, it's ok and absolutely normal to have a fussy, annoyed, crying child when on-the-go. Give yourself extra time (and grace) for everything. Take everything in stride because it's all a part of the journey. You got this, amma.